Oregon Boosts Benefit Corporations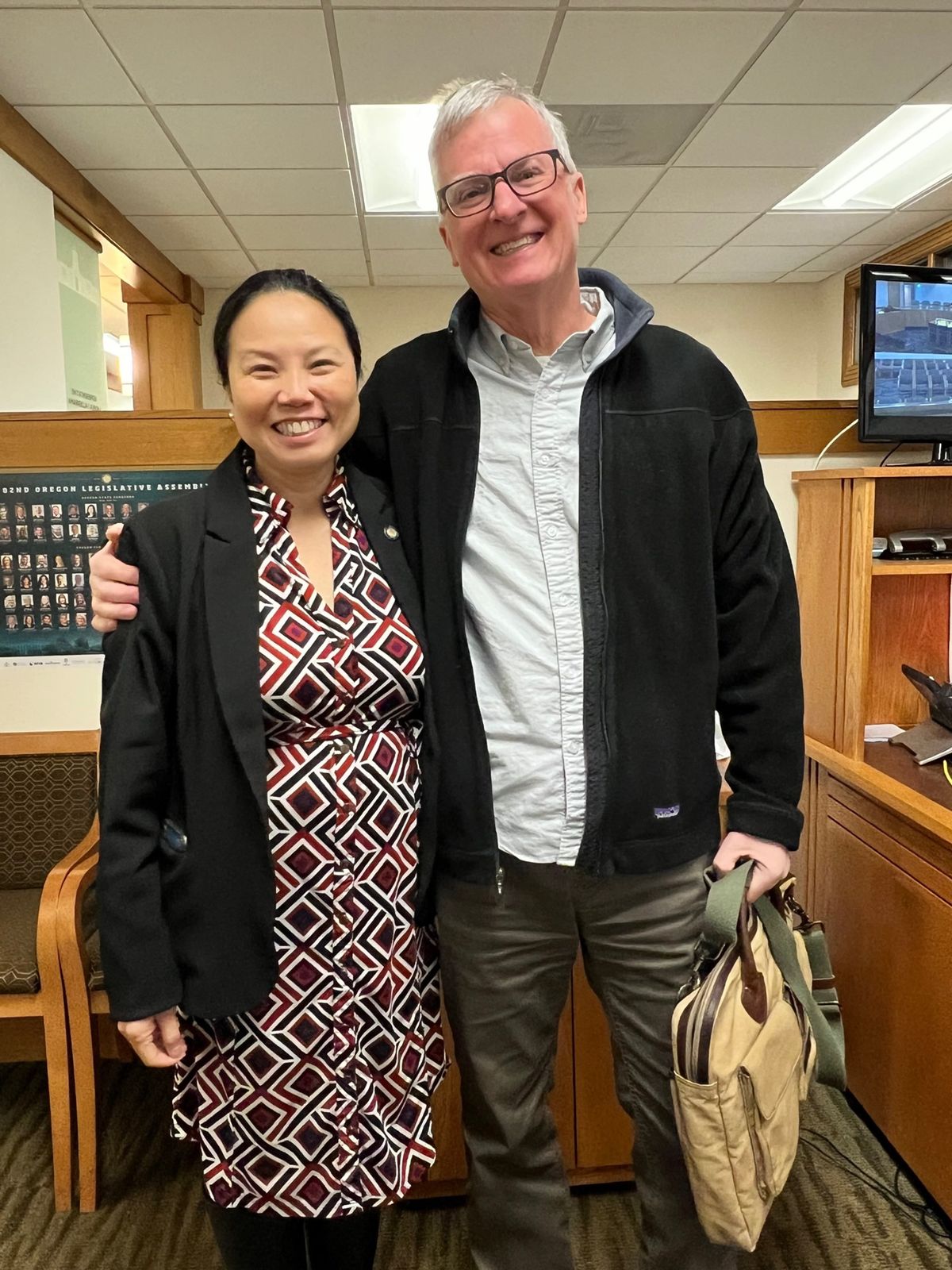 The State of Oregon just became the first state government to legislate a contracting preference for public benefit corporations.
House Bill 3572 was signed into law on July 31. It enables state agencies to give a 5% preference in procuring goods and services from benefit corporations incorporated in the state of Oregon.
What this means: As long as the value of the benefit corporation's bid is no more than 5% above that of a non-benefit corporation, a state agency has the option of selecting the higher bid.
It works much in the same way as similar governmental contracting preferences for veteran-, women-, and minority-owned businesses.
The impetus for the new law is recognition of the positive social and environmental impact of the benefit corporation legal structure. Companies that select this legal structure are required to create a public benefit; must use an independent verification standard to certify the benefit they create; and must publish an annual benefit report detailing their good works.
Well damn done, Oregon! In my view, governments (from small municipalities to states to countries) should be incentivizing companies that conserve resources and tangibly invest in creating positive and measurable outcomes for communities. Also a quick shout-out to my friend Tom Hering of Benefit Corporations for Good for his advocacy on this legislation.
A brief history on governmental incentives for sustainable businesses.
On the city level, San Francisco was a pioneer with procurement preference for benefit corporations, but it wasn't used much and sunsetted. Cook County in Illinois, the cities of Los Angeles, Philadelphia, and Spokane, WA (you go, Spokane!) all provide varying procurement preferences and tax benefits for, depending upon the locale, sustainable businesses, sustainably certified companies, certified B Corps, and benefit corporations.
On the national level, the federal government just introduced new procurement standards to promote the acquisition of sustainable products and services.
There are more than 2,500 active benefit corporations in Oregon and 15,000 across 40 states that have approved this legal business structure. The Province of British Columbia and a number of other countries have recognized business models similar to benefit corporations.
It would be great to see all of them provide governmental contracting preferences for businesses that use fewer resources and create more social impact, wouldn't it?
Godspeed, friends.
Russ
---
Breaking News
Not gonna lie - I just cried a little bit while on an unrelated Zoom call when I saw this news come in on my cell phone:
A judge in Montana State Court just ruled in the favor of a group of Montana youth who had filed a climate lawsuit against the state for not upholding their constitutional rights, which promise the right to a "clean and healthful environment" for residents and "future generations."
"The plaintiffs have experienced past and ongoing injuries resulting from the State's failure to consider [greenhouse gases] and climate change," said the ruling from District Court Judge Kathy Seeley.
We wrote about the case earlier this summer. You can read more about yesterday's landmark climate verdict here.
---
Trivia Time
It's getting hot as hell around the planet. Intense heat is harmful to health, and it's a huge suck on economic productivity. For instance, studies show that when the temperature hits 90 degrees Fahrenheit, worker productivity plunges by 25%. So here's your test: When the temperature hits 100 degrees F, how much does productivity decrease?
•  30%
•  50%
• 60%
• 70%
Today's trivia answer can be found at the bottom of this newsletter.‌‌‌‌
---
‌Find the Most Meaningful Work of Your Career
Our partner One Work has you covered with meaningful work that goes beyond a paycheck, a cubicle, or a weekly team Zoom call. In this week's "Texting a path to mental health" edition, you'll find purposeful jobs like those below, along with many more at the One Work website.
• CRISIS TEXT LINE - Join a company known for providing flexible tech jobs - and be part of a team that provides free mental health support via text message. Chief Technology Officer, REMOTE.
•  CHARGEPOINT - Looking to recharge your career and bring your dog to work? ChargePoint provides at-home and business recharging stations for EVs.  Project Estimator - EV Charger Locations, REMOTE.
• SAALT - Join this leader in affordable, sustainable period care with a certified B Corp that's focused on eliminating single-use products and ending period poverty.  Social Impact Coordinator, Beautiful Boise, ID.
Check out One Work's full roster of purposeful jobs with mission-driven companies and organizations.‌‌‌‌‌
---
Trivia Answer‌
When the thermometer registers 100 degrees, research shows that worker productivity goes down by 70%. That's right, you're working at 30% of your normal capacity. It affects workers outdoors AND indoor workers - think manufacturing factories with no air conditioning. Studies show that $100 billion is lost each year to extreme heat. We were turned on to these shocking statistics by last week's episode of the New York Times podcast The Daily, "Lives, Livelihoods, and the High Cost of Heat." Highly recommend giving it a listen.
---
Have an interesting social impact tool, idea, or trivia question you'd like to share? Reply to this newsletter and let me know - I'd love to hear about it. You can also hit me up at rstoddard@oliverrussell.com.
Also - please don't hesitate to forward this to a friend you think would benefit from it - thank you!