The Power of Advocacy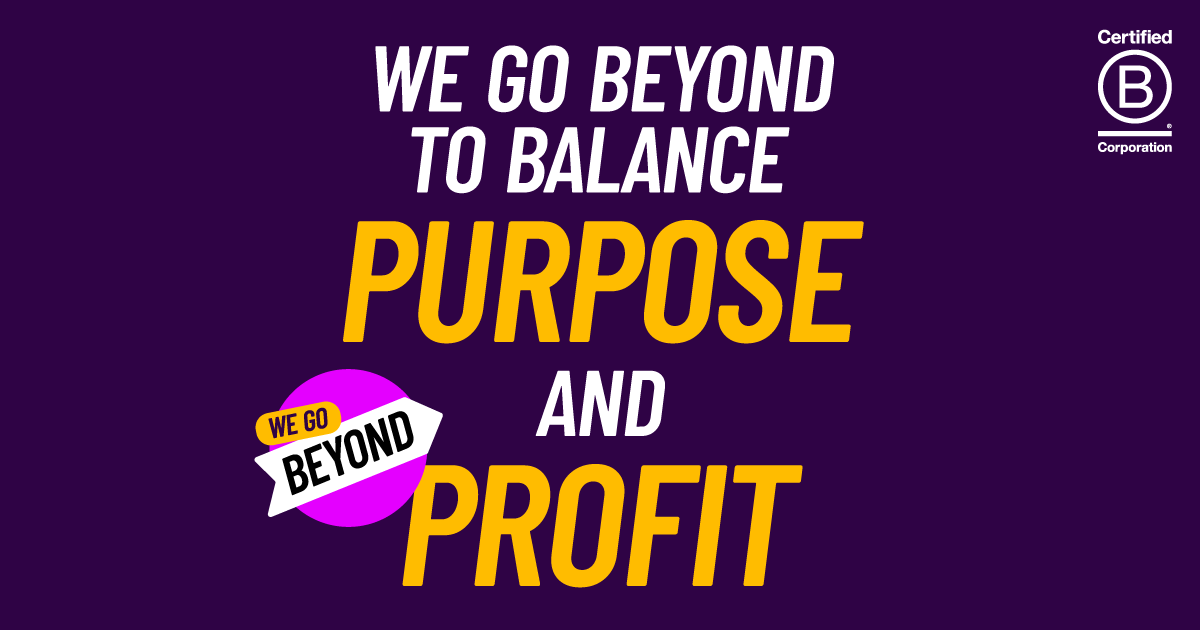 Howdy friends. I had occasion last week to participate in a briefing with the office of U.S. Senator James Risch (R - Idaho) and advocate on behalf of the B Corp movement. It made me proud to join with leaders from several other Idaho B Corps (so stinking smart, passionate, and articulate!) to educate the Senator's office on the growing movement of business for good - and how profitable businesses can increase performance by intentionally integrating social and environmental impact into their corporate DNA.
Preparing for the meeting, I learned something interesting about B Corps in Idaho that really opened my eyes. There are now 16 B Corps here, which employ 500 people and generate nearly $250 million in annual revenues - that's a quarter-billion dollars in sales each year. I had no idea! So if you were to look at B Corps as an industry, we're creating a genuinely significant economic impact here in our state. As we like to say in Idaho, them's no small potatoes. And with that economic sway comes a stronger voice, which allows us collectively to become a more powerful advocate for climate change standards, ESG investing, stakeholder capitalism, and other important issues.
Of course, there are other ways to advocate on social and environmental issues. A petition. A march. A letter to the editor - or to your elected representatives. Testifying at a city council hearing. Flying a flag for your favorite cause or, heck, even writing a blog post or a newsletter. Put it out there into the universe - your act of advocacy can serve as one small pebble, friends, and who knows, it could be yours that sets in motion the change you yearn to see.
From here in the land of Idaho B Corps - Godspeed, friends.
Russ
---
Cool Tool
• Conundrum. The U.N. Sustainable Development Goals (SDGs) are one of the planet's better known frameworks for impact. And yet they really aren't broadly well known at all, especially in the U.S. These SDG flash cards from Gaia Education take us all the way back to grade school - a great tool for your team to build a better understanding of the SDGs.
---
Quick Hits
• Word up! Who says words don't matter? Last year's climate bill (aka "Inflation Reduction Act of 2022") had strategic language inserted that legally classifies greenhouse gasses as "pollution." These simple word changes could make all the difference in the world for fighting carbon emissions.
• No surprise here. Research reveals that women CEOs accomplish more when tackling the United Nations Sustainable Development Goals (SDGs).
• B Lab, the nonprofit that operates B Corp certification, just released its 2022 impact report. Check it out - chock full of measurable impacts from a rapidly growing community of businesses for good.
---
Trivia Time
Yvon Chouinard of Patagonia made big news last year when his family donated 100% of the shares in the company to a trust and a nonprofit. That's a great jumping off spot to his humble dirtbag beginnings. What was the first commercial product he made and sold?
1. Synthetic pile jackets
2. Climbing pitons
3. Rugby shirts
Today's trivia answer can be found at the bottom of this newsletter.‌‌‌
---
Find the Most Meaningful Work of Your Career
Our partner One Work has you covered with meaningful work that goes beyond a paycheck, a cubicle, or a weekly team Zoom call. This week, you can see your career more clearly, echo the need for human-centered design, and protect social impact companies against cyber criminals.
• WARBY PARKER - One of the pioneers of BOGO - Buy One, Give One - this certified B Corp eyeglass company now has a nonprofit foundation to further magnify its impact. Associate Manager, Talent Development, Nashville, TN.
•  ECHO&CO - Echo&Co uses human-centered design to promote social and environmental well being, using technology to help organizations like ASPCA and United Way drive social change. Digital Project Manager, REMOTE.
• GEEK GIRL TECH - A women-owned company that specializes in helping social impact companies with their IT and cybersecurity needs. Cyber Risk and Compliance, REMOTE.
Check out One Work's full roster of purposeful jobs with mission-driven companies and organizations.‌‌‌‌
---
‌Trivia Answer‌
Chouinard learned how to blacksmith and hand-forge pitons for climbing, selling them first as an individual and then in partnership with Tom Frost at Chouinard Equipment. If you guessed either of the other options, you weren't far off; Patagonia's first clothing products were a rugby shirt (favored by climbers) and soon after its legendary synthetic pile jackets (favored by everyone).
---
Have an interesting social impact tool, idea, or trivia question you'd like to share? Reply to this newsletter and let me know - I'd love to hear about it. You can also hit me up at rstoddard@oliverrussell.com.
Also - please don't hesitate to forward this to a friend you think would benefit from it - thank you!