I was writing an entirely different blog post for this issue when I was interrupted by an email from Currently, a weather service run by meteorologist Eric Holthaus. It delivered a sucker punch that, while not exactly without years of warning, stopped me in my tracks: Planet Earth is on track to hit the Paris Accord limit of 1.5C temperature gain this year.
Quick background: In 2015 the Paris Accord created a legally binding treaty among most of the world's countries with a goal "to limit the temperature increase to 1.5°C above pre-industrial levels" by the end of this century. This century. That's the magic threshold whereby we can attempt to minimize the most dire consequences of climate change.
According to Berkeley Earth, we entered 2023 with < 1% chance of reaching the 1.5C annual limit. Its most recent forecast as of August is that chances of hitting 1.5C this year are now about 55%. Additionally, Berkeley Earth puts the odds of 2023 being the warmest year in history now at 99% certainty.
So, here we are.
This "thing," this climate beast we have set into motion and continue to feed, is accelerating far faster than anyone anticipated.
I'm wondering what climate action you pursue - as an individual or as a business? Please share so we can all benefit from it.
Me, I ride my bike to work, limit my consumption of meat (pepperoni pizza still holds sway on me), generate solar energy on our roof, and sequester carbon through regenerative practices on our little farm - among others. Oh, I also write about climate and advocate for planet-friendly business practices as well.
And none of it seems like it is enough.
I mean, for fuck's sake, I'm one human, 64 years old, living in the small city of Boise, Idaho. Feeling, quite possibly, just like you, wherever you live, perhaps sans the F bomb.
So, I'm curious about how you are personally handling this existential challenge, as well as what we here in the very small Godspeed community might do to help one another - and help the planet. All ideas for climate action welcomed - as well as any tips you might have for each of us to, as Woody Guthrie doodled in his 1943 New Year's Resolutions, "keep hoping machine running."
Godspeed, friends.
Russ
---
💬 Quote of the Week
"Everything you buy makes everything you own less valuable."  Unknown
---
💥 Quick Hits
• What do people think about the term "ESG"? - Godspeed supporter and social impact icon Carol Cone conducted research to find out. She says the results are "eye-opening."
---
🛠️ Cool Tools
•  Cast your net for Net Zero - The web is full of carbon calculators, but few are built specifically to be accessible and affordable for small and medium-size businesses. If that sounds like you, check out Aclymate. Founder Mike Smith is on a mission to democratize Net Zero for all; besides SMBs, the company also helps individuals reach Net Zero in their personal lives.
---
🤔 Trivia Time
Been thinking about a four-day work week? Well, think about it again from a different prism than the dreamy one you're likely using. According to the British Broadcasting Corporation, if the United States moved to a four-day work week it would save the equivalent total yearly carbon emissions of how many states?
Today's trivia answer can be found at the bottom of this newsletter.‌‌‌‌
‌Find the Most Meaningful Work of Your Career
Our partner One Work has you covered with meaningful work that goes beyond a paycheck, a cubicle, or a weekly team Zoom call. In this week's "Elevating Earth to Art" edition, you'll find purposeful jobs like those below, along with many more at the One Work website.
• HEATH CERAMICS - Here's a company to get you all fired up. Heath Ceramics is a certified B Corp that's known for its sustainability practices and its beautiful and timeless products, from ceramic dinnerware to decorative tiles. Brand Writer, San Francisco, CA.
•  ALLCAREHEALTH- How many healthcare organizations do you know that are certified B Corps? Well, this one is and you can live in beautiful southern Oregon with a role at this physician-led organization.  Community Manager, Grants Pass, OR.
• MAZZETTI - A public benefit corporation, Mazzetti is an engineering design technology consulting firm with a mission to create healthier, enduring environments, with a specialty practice in the healthcare industry. Chief People Officer, REMOTE.
Check out One Work's full jobs board of purposeful jobs with mission-driven companies and organizations.‌‌‌‌‌
---
Trivia Answer‌
If in your dreamlike state you guessed Sweet 16, you're correct.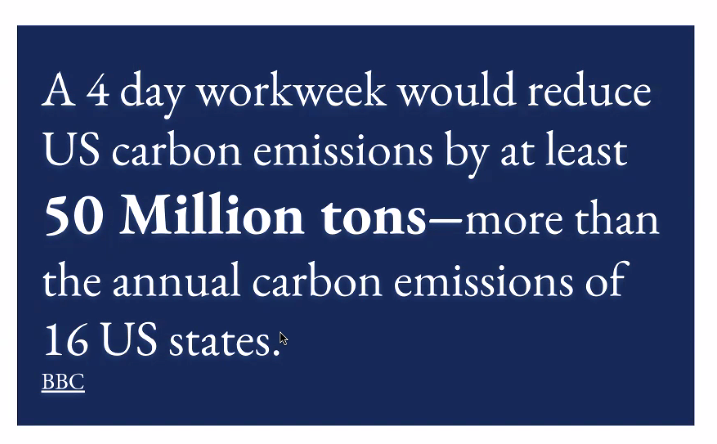 ---
Have an interesting social impact tool, idea, or trivia question you'd like to share? Reply to this newsletter and let me know - I'd love to hear about it. You can also hit me up at rstoddard@oliverrussell.com.
Also - please don't hesitate to forward this to a friend you think would benefit from it - thank you!