Values Aren't Worth Much If They Don't Cost You Anything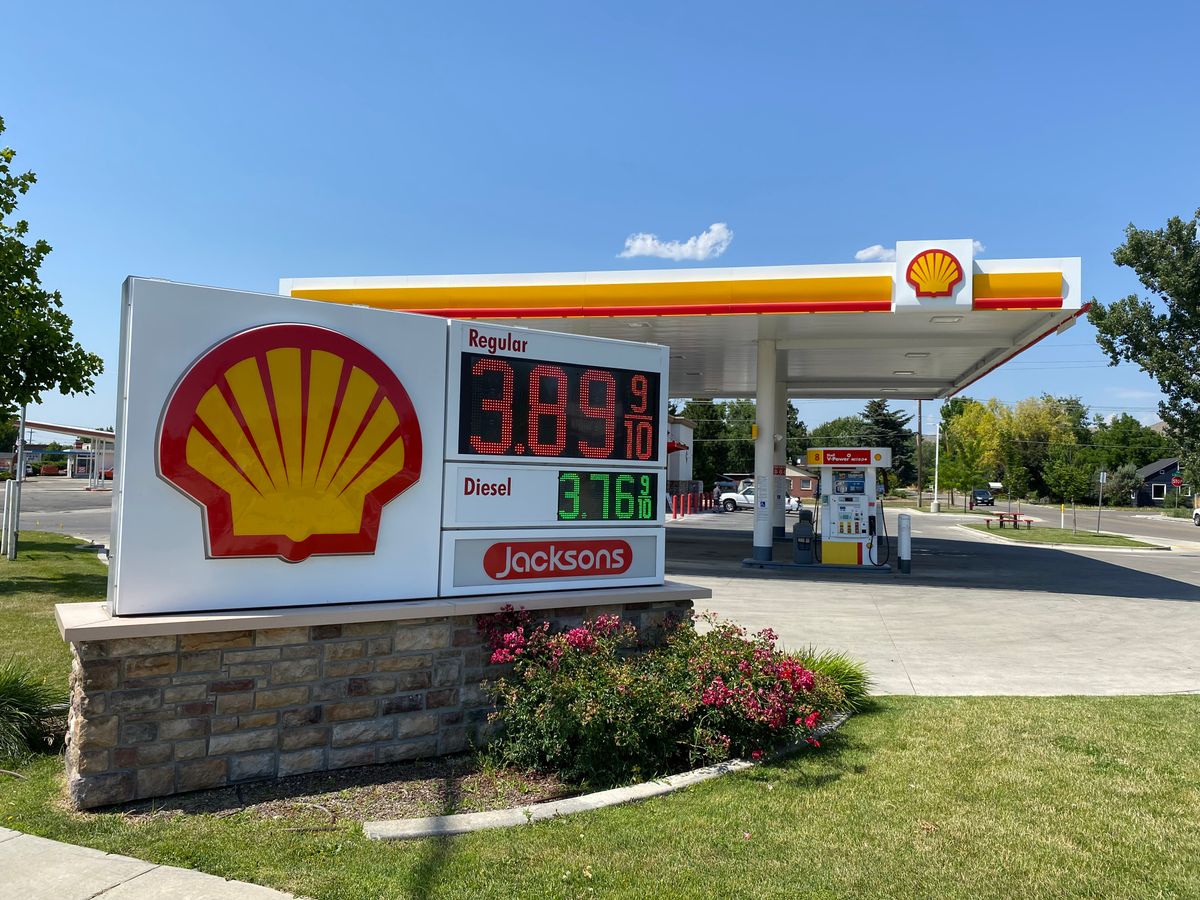 As more advertising and marketing agencies certify as B Corps, the social and environmental practices of their client rosters are increasingly being scrutinized with the fundamental question being: "How can you be a company working for social and environmental impact when your talent and good work are helping clients that are working at cross-purposes to this aim?"
Case in point: Shell Oil recently announced it would put its advertising media account up for grabs, and B Lab - the nonprofit that certifies B Corps - responded that this could endanger a B Corp's certification status if it were to be the winner in this review process.
"B Lab has not stipulated the exact industries that B Corps cannot work with. That being said, if a company has clients in the fossil fuels, defense, firearms, gambling, hazardous materials, pornography, prisons or tobacco industries then their eligibility for certification would be reviewed," said B Lab UK Executive Director Chris Turner in an interview with the media publication, The Drum.
It will be interesting to see how B Corp agencies such as Wieden+Kennedy and Havas respond to this opportunity. In a competitive industry during challenging economic times, the pressure to go after this business will be immense.
I should know. I've made what I view as the values-aligned decision many times and have turned down the opportunity for millions in client billings. But I have also made the wrong decision.
I once competed for and won the account of a convenience store that derives most of its sales through gasoline, tobacco, alcohol, and generally unhealthy food products. I didn't take on this client to make bank, but to keep people employed – it came at a low financial point for our agency. While it was my basic humanity speaking, I definitely rationalized my way to the decision; the client made significant charitable donations and every single one of our employees patronized its business - whether to fill up a tank or grab a cup of coffee. I eventually resigned the client – which had grown to become the agency's largest –to focus exclusively on higher-purpose brands, and we took our lumps to live our values, including layoffs. It most definitely was not a high point in my career from any perspective, and I still cringe even in this retelling.
I'm curious to know if you've encountered similar ethical dilemmas in your career or with your business and how you've handled them? Also: How do you vet your customers (and your supply chain) to ensure they are in alignment with your purpose a social and environmental impact business? I think we'd all benefit from hearing from one another on this one.
Godspeed, friends.
Russ
---
Trivia Time
How much of the municipal solid waste worldwide comes from textiles?
Today's trivia answer can be found at the bottom of this newsletter.‌‌‌‌
---
Find the Most Meaningful Work of Your Career
Our partner One Work has you covered with meaningful work that goes beyond a paycheck, a cubicle, or a weekly team Zoom call. In this week's "Brewing Up Impact" edition, you'll find purposeful jobs like those below, along with many more at the One Work website.
• NEW BELGIUM BREWING - From the company that made fat tires and beer synonymous, here's a cool position from a certified B Corporation that's long been at the forefront of environmental impact. Plus, it invests in the longevity of its employees by giving each one a free trip to Belgium after they have worked five years for the company. Brand Ambassador, Raleigh, NC; Vail, CO; or Ann Arbor, MI.
•  SEEVEES - SeeVees makes cool footwear from recycled materials, belongs to 1% for the Planet, and strides to be extra conscientious in its supply chain.  Assistant Store Manager, Mill Valley, CA.
• PATAGONIA - Got your attention, didn't we? So here's your chance, folks, to work for one of the world's leading social and environmental impact companies. They have a number of openings (check the One Work site). Sales Director, Patagonia Provisions, Sausalito, CA.
Check out One Work's full roster of purposeful jobs with mission-driven companies and organizations.‌‌‌‌‌
---
Trivia Answer‌
Gimme Five - as in 5% of the world's solid waste comes from textiles. Think about that the next time you stand in front of a rack (or an online gallery) of fast fashion.
---
Have an interesting social impact tool, idea, or trivia question you'd like to share? Reply to this newsletter and let me know - I'd love to hear about it. You can also hit me up at rstoddard@oliverrussell.com.
Also - please don't hesitate to forward this to a friend you think would benefit from it - thank you!